Full Show Notes Below
Ingredients you will need.
1 Cup of Pumpkin Puree
1/2 Cup of Self Rising flour (You Could use All Purpose/Plain Flour and 1/2 Baking powder)
1/2 Soft Brown Sugar or Honey
1 Egg
1/2 Teaspoon Mixed or Pumpkin Spice
---
FOODTalk News This week.
Facebook
Click the Facebook link here and get over there,  like and follow my Facebook Page there is going to be some Interesting News and you will hear it first on Facebook
---
18'000 Tonnes of Pumpkin wasted in the UK Alone
I would really love to have even the smallest effect in encouraging families to see Halloween Pumpkin as a Fun Food that doubles as a meal.  Check out my video on making your own pumpkin puree.
---
 Events during the Show
Instagram
I took a photo during the live show, check it out on Instagram.. Click the Image below and follow me if you use Instagram.
---
Potato Pumpkin
Linda Brulé, a wonderful viewer/subscriber and sage of culinary information was watching my recent video, where I mentioned Potato and Pumpkin, it had her thinking about an article she had read describing a Recipe for "Potato Pumpkin" an old time recipe for Forced Pumpkin. I will leave a link to the full article here, it's a fascinating read.
Thank you Linda.
http://historiccookery.com/2012/02/15/
---
 Pumpkin Spice Latte
We talked about my Recipe so I thought I'd better leave a link to it.
---
Burning Butter
We talked briefly about the smoke point at which butter starts to burn and become bitter. It was in fact between 121C to 149C or 250F to 300F depending on the fat content.
Ghee or clarified butter is better to cook with and has a Smoke point of 252C or 285F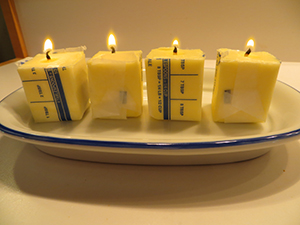 All the best Steve