Florian Barbarino, a subscriber, commented on my Chocolate Crinkle Rainbow Cookies that he loved the cookies and would I make some rainbow coloured pasta.
Well I love making pasta and turning it into a rainbow was such fun.
It looked so pretty once it was cooked that I whipped up a colourful Carbonara for the family for dinner.
Here is my Carbonara recipe on my channel https://youtu.be/8QCW0qWbNeI
If you decide to make this recipe send me some photos on Facebook, Twitter or whatever social media you like and as always comment down below.
How to Make Rainbow Pasta – Rainbow Series 04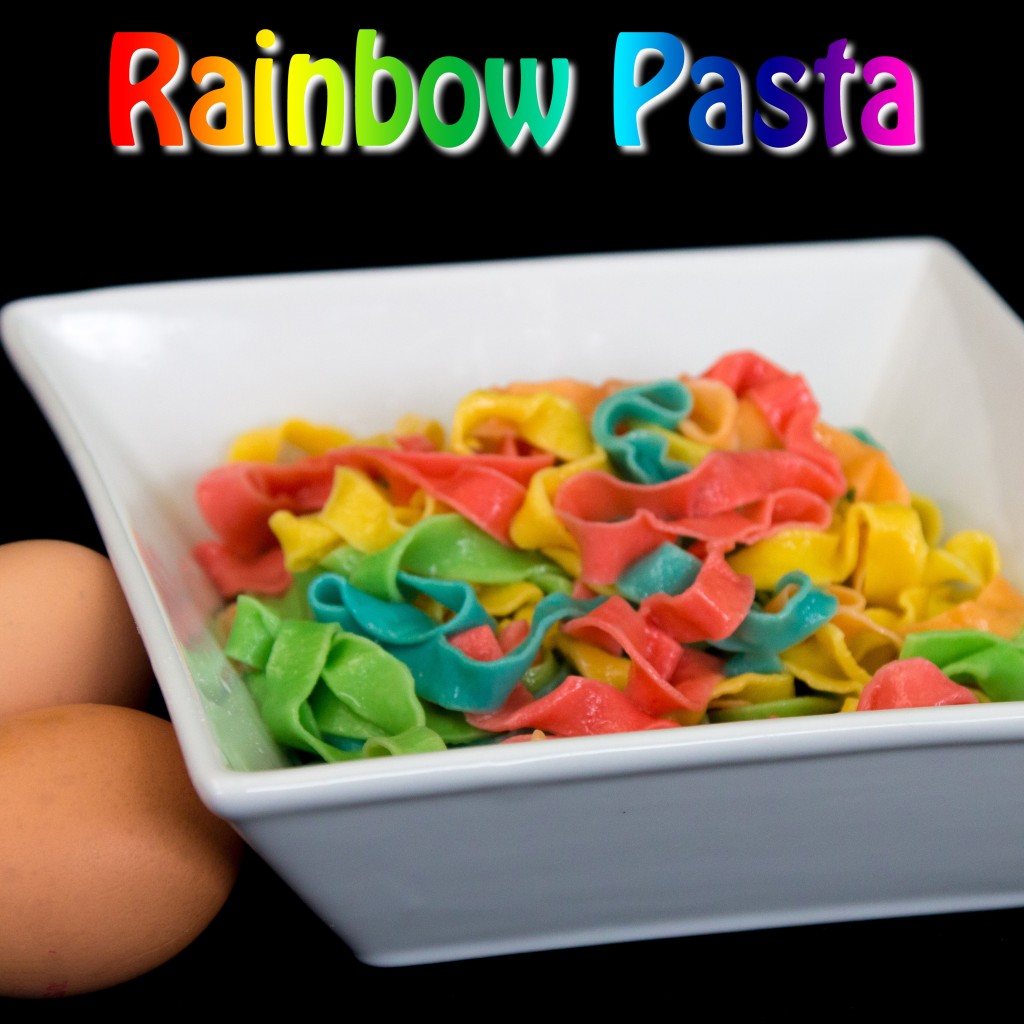 Steve's Kitchen, is FREE consider Becoming a Patreon we Love our Patreons, they keep the show Rolling
Or send some Love through PayPal every little helps.. ❤
How to make Rainbow Pasta
Prep Time: 10 Minutes
Cook Time: about 1 minute
Ingredients

200g / 7oz of All Purpose Flour
2 Eggs
Pinch of Salt
Food colour Gels ( I used Americolor)
For  products we use in this video visit Here
Watch the full Video Tutorial
Instructions
Place the flour onto the countertop. Add the salt and make a well in the centre. Break the eggs into the well.
Pull a little of the flour to one side to add later if the dough is too sticky and use a fork to slowly mix the eggs with the flour. Start to use your hands to form a dough.
Once the dough has become like a soft play dough divide into 5 pieces. Cover 4 pieces with a damp towel and add one drop of food gel to the 5th piece of dough.
Knead until the dough is completely coloured and even. Repeat with the different coloured gels with all the pieces of dough.
Once you have all your dough coloured cover with a damp towel.
Lightly flour your countertop and take one piece of the dough. Form into a rough oblong shape and start to roll out with a rolling pin. Continue to roll the dough out until it is fairly thin. You want length rather than width to give you long pieces of pasta.
Dust the surface of the dough with flour and lightly roll up. Using a sharp knife slice into little rounds whatever thickness you want.
Unravel each roll of dough and loosely lay in a 'nest, on the countertop. Continue to roll out each piece of coloured dough and slice into pasta strips.
Take a pot of water and add a good dose of salt. Bring to the boil. Once the water is boiling add the pasta and bring back up to the boil.
Turn down to a fast simmer and cook for 1 minute. Drain the pasta and place in a serving bowl.
Your Rainbow Pasta is now ready to go. I used mine to make a delicious Carbonara but you can use it however you want, Just Enjoy !!!!