I thought I would take you on my morning walk around Ubud. I tried to live stream my walk the day before but the picture quality was not very good so I thought I would take the walk again and this time film everything as if it was live and then upload it later, unedited.
What do you think? Do you like this format?
Later in the day we stopped for lunch at a little Warung very close to our Guesthouse and Michele had a delicious looking Chicken and Avocado Salad with a Fresh Pineapple Juice – So good😋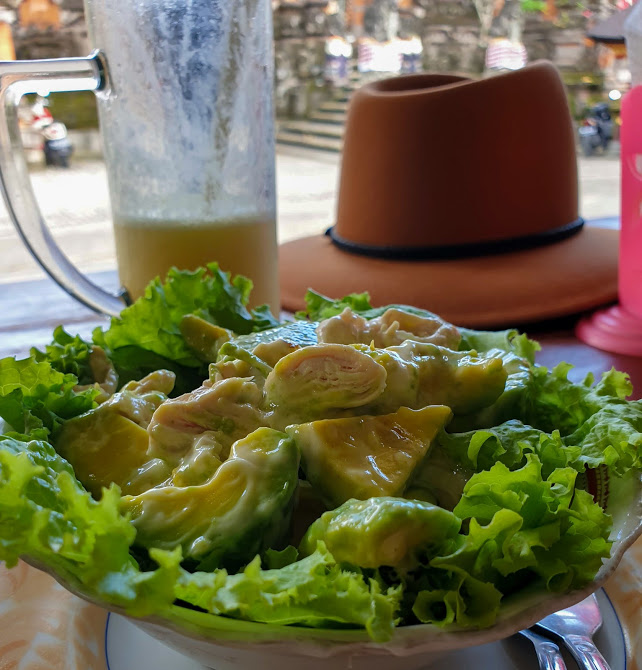 Steve's Kitchen, is FREE consider Becoming a Patreon we Love our Patreons, they keep the show Rolling
Or send some Love through PayPal every little helps..