Join Steve and learn how to make authentic Nasi Goreng from a Local Balinese Chef in a traditional Warung in Ubud. Also they make a delicious Mie Goreng.
You will find Warung Sari Rasa in Ubud, Bali 🇮🇩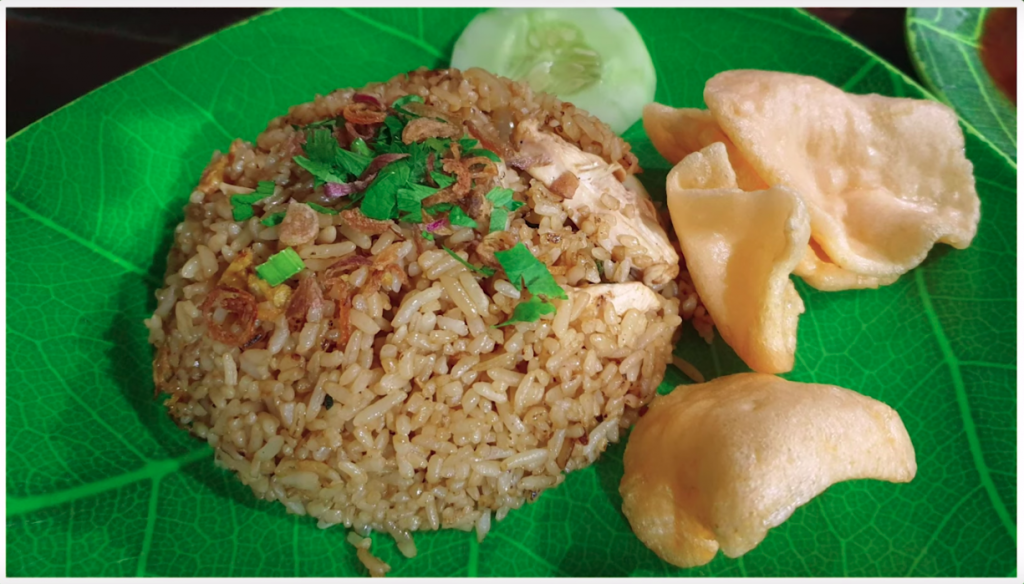 How to make Authentic Nasi Goreng and Mie Goreng
Prep Time: 5 Minutes
Cook Time: 2 – 3 Minutes

Ingredients For Nasi Goreng Ikan Asin – Fried Rice with Salt Fish
Salt Fish
A little Beaten Egg
Sliced Onion
Diced Chives or Shallots
A little Garlic
A portion of Cooked White Rice
Salt
Sugar
A Spiced Soy Sauce
Worcester Sauce
Oyster Sauce
Sweet Soy Sauce
Tomato Sauce
Serve with Prawn Crackers and Cucumber
Ingredients for Mie Goreng Ayam – Fried Noodles with Chicken
A little Oil
A little Beaten Egg
Diced cooked Vegetables
Cooked Chicken
A little Garlic
Sliced Lettuce or Greens
A little Stock or Water
A potion of Cooked Noodles
Salt
Sugar
A Spiced Soy Sauce
Worcester Sauce
Oyster Sauce
Sweet Soy Sauce
Tomato Sauce
Fish Sauce
For products we use in this video visit Here
Watch the full Video Tutorial
Instructions for the Nasi Goreng
In a lightly oiled hot wok add the salted fish and a little egg, cook for a few seconds and then add the sliced onion and the chives or shallots and fry for a further 20-30 seconds. Add the Garlic and cook a little longer
Add the cooked rice, a little salt and sugar and a dash of all the sauces.
Turn up the heat to stir fry the rice and mix all the ingredients together and coat all the rice with the sauce.
Place the Nasi Goreng into a suitable mold to Serve on a plate with Prawn Crackers and Cucumber.
Instructions for the Mie Goreng
Pour the oil into the hot wok, add the beaten egg and cook through. Add the cooked vegetables and chicken to the wok with a little garlic and stir fry for about 30 seconds.
Add the lettuce or green vegetables into the pan with a splash of stock or water and then add the cooked noodles. Season with a little salt and sugar and then a dash of all the sauces.
Stir fry all the ingredients together to coat the noodles with the sauces.
Serve on a plate and enjoy.
Steve's Kitchen, is FREE consider Becoming a Patreon we Love our Patreons, they keep the show Rolling
Or send some Love through PayPal every little helps..